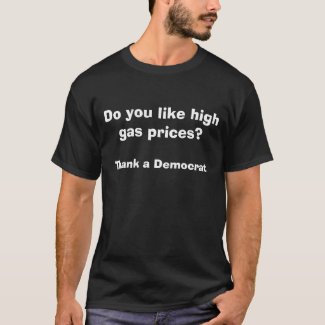 Sen. Ken Salazar (D-Colo.) Obama's secretary of the interior nominee said he will consider restoring parts of an expired federal ban on offshore oil drilling, but has "no idea" how much of a restriction there should be. Restoring the ban … pure genius (sarcasm), what better way to achieve energy independence than to ban drilling. Try this why not stop eating everything and then figure out later while you're starving to death how to supply your body with the nutrients it needs. That would be smart huh? Well that's what the Democrats want to do with oil and coal. The USA has enough untapped oil, shale oil and coal to be energy independent for 100′s of years, sorry lib's that a fact look it up. What you can do while we are using these vast reserve of energy is we can at a leisurely and economical pace develop new energies and odds are that the technology will evolve to make these lofted goals more easily achievable and affordable. Perhaps something so new will be developed that we don't even know about yet, perhaps something that will solve all the energy problems for the entire planet and we can all hold hands and sing kumbaya.
Throwing $100′s of millions of dollars at a problem, which seems to becoming the status quo in Washington is not the answer. All this will do is get us deeper and deeper in debt and nothing to show for it, but a bunch of lofty unrealized goals.
So instead of me going on a big long boring rant about the many reasons there are that this is just a bad idea … I'll present one idea of my own … ready? OK here goes … If you are a environmentalist wacko that frets over the size of your carbon foot print, just ask the gas station to charge you $5.00 or more for a gallon of gas and the difference between the market price and the price you pay goes to new energy research and you can feel good about yourself and you're doing your part to save the world. So remember just say "May I have $5.00 a gallon gas please?" If you're not willing to put your money where your mouth is, then shut up. You're a hypocrite and a preach it, but don't do it loon. I want to see some of these big talk the talk liberals walk the walk.
Tell you Republican representatives to block Salazar or we'll all be paying $5.00 a gallon for gas before you know it.