Well the White House is keeping the "bow story" alive by LYING to the American people because they think you are just that stupid, well I'll tell you what here is the video and you decide…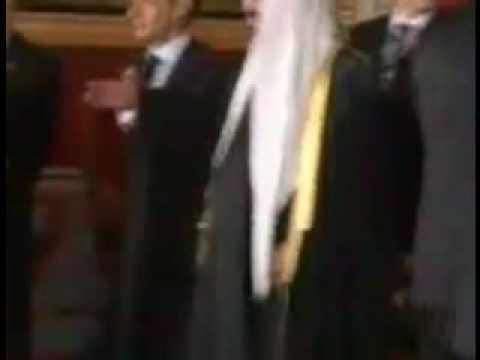 If that's not a bow, then it's a blow job… so which is it Ferry Barry?
(Ok that was kind of rude, but it's rude to lie to people too.)
That's the BIG ISSUE is the LIE and the LYING, LIARS the tell them.
The White House said…
"It wasn't a bow. He grasped his hand with two hands, and he's taller than King Abdullah," said an Obama aide, who spoke on the condition of anonymity.
Give me a $%&@ break! I don't recall him "bending over" the get the hand of the 5'3″ Queen of England. No bend there for her Royal Shortness but the nearly 6′ Saudi King Yabba-dabba-do is so short to the towering 6'3″ Obama that he needs to bend over to shake his hand, he in fact needs to bend so far over that he goes below the kings shoulder.
Face it folks the Obama administration is nothing by lairs, let not forget Joe "Plugs" Bidens claim he had a one on one meeting with George Bush that never happened because the Bush administration had a policy of no one on one meeting with members of congress.
Roves Calls Biden 'Liar' as Bush Aides Challenge VP's Boasts
They're liars and nothing but liars, if they'll liar about something as as trivial as bowing to [his] Muslim king then what else will they lie about? Plenty if you ask me.
OK FoxNews seems to be stealing my title … but I'm sure I'm not the only one that thought of it.
Obama's Apparent Bow to Saudi King Outrages Conservatives