Well actually it is as it is considered a racial slur against White people, but since White people don't get their collective panties in a wad over name calling it's never been treated as such. Maybe that should change.
Bring in Daisy Hernandez on NPR who was thankful it was a "Gringo" that murdered 6 and shot over a dozen others in Tuscan and not a "brown person" or what would be more equally and fairly called a "wetback" or "spick" – right Ms. Hernandez? Doesn't one racial slur beget another one? That's equality isn't it? Here is a clip from what she said…
Notice she is more concerned about the race of the shooter than the condition of victims…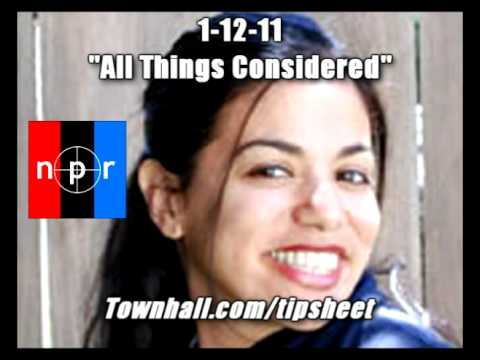 I think we "Gringos" need to become in enraged and outraged – even if we have to fake it like Al Sharpton and Jesse Jackson do – at these slurs and demand public apologies, money, scholarships, retraction -Ms. Hernandez needs to be fired! If it's good enough for Juan Williams it's good enough for her – we White folk need to start being just as indignant as everyone else at words like gringo, honky, cracker and make every other race walk on eggshells with their speech as they would like us to do – two can play this game and it's time we get in the game because it's not going away until we do.
Giffords Shooting Brings Anti-White Media Slurs (Note that even FoxNews playing the race game against crackers in a Memphis story.)